We all know that condos are beautiful living spaces. But at the same time, creating an efficient storing solution can turn out to be quite challenging. Several benefits come from living in a condo, and many people nowadays opt for such living spaces to the detriment of houses. Still, you will have to organize the space in such a way that you won't make it seem cluttered and unstylish. Here are the best ways to maximize your condo space and preserve its interior design.
1. Opt for functional furniture storage
The first thing you can make to enhance your condo's space is to purchase practical furniture storage. In this way, you will be capable of storing and hiding all your personal belongings. You can choose shelves, ottomans with extra storage space underneath, or even beds that are designed with drawers for storage purposes. Also, you can invariably mix and match various furniture to create extra space. You can add some shelves on top of your sofa, or you can simply add storing solution on your wardrobe's door.
2. Use closet storage systems
Usually, condominiums come with attractive closets meant to maximize the living space. Still, those might need extra help to access their full potential. You can add some closet storage systems that will keep your things decluttered. These range from simple to complete storage items, meant to help you store clothing, shoes, or accessories in distinct places.
3. Use the open space for storage
Condos are open0spaced, which means adding large furniture can alter the overall design of such living spaces. But you can always add decorative boxes, bags, or shelves to your décor to boot up the storage space in your condo. The secret is to choose storage options that complement the interior design of your space. In this way, you will create an attractive and functional area, great for keeping your condo organized.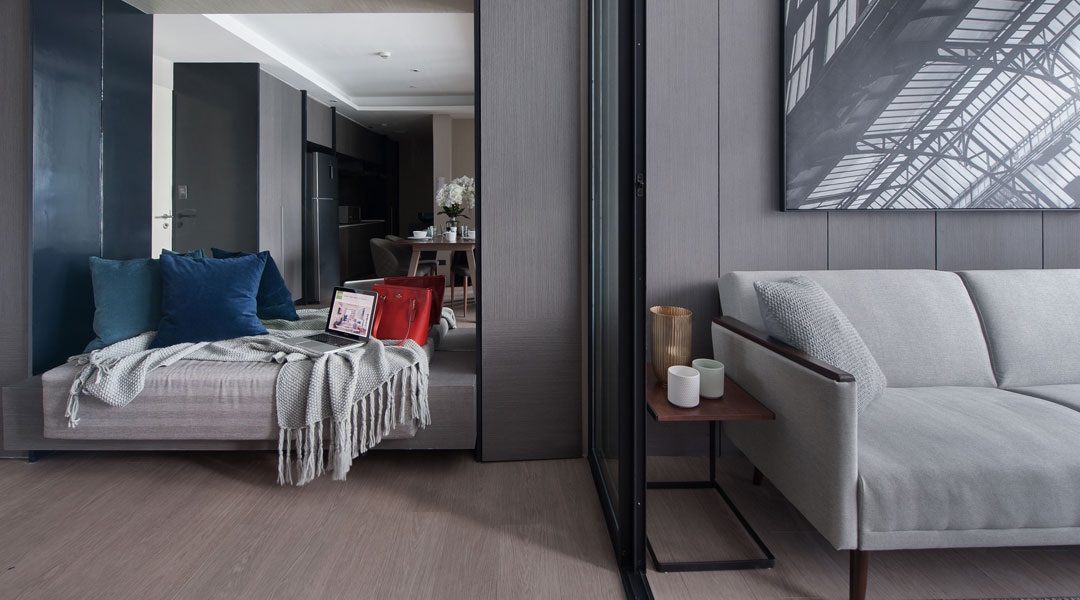 4. Use hanging storage
Hanging storage is extremely helpful for the kitchen area. Pot hooks, overhead cupboards, or kitchen carts can provide extra space to keep your utensils organized. The kitchen is one of the most resourceful areas in your condo, which means you can mix and match distinct storage solutions. You can even use wine racks and mug hooks, which will act as both a decorative and functional element.
5. Use vertical storage ideas
If you take a moment to admire your condo, you will discover that there is a lot of unused vertical space. This is great for storing your belongings and can provide excellent value to your interior. Built-in shelves or shadow boxes can aid you in finding a proper storing space for books, coats, or accessories. The purpose of vertical storage if to keep your floor decluttered.
Of course, if maximizing your condo space by yourself seems a bit hard to do by yourself, you can always opt for the services of a professional team. At Penguin Condo Reno, you can find all the help you might need, including condo renovation ideas and condo storage solutions. It was never easier to better your condominium space and benefit from the best interior design ideas.